Notice of discontinuation of AVX production
2022.07.04Information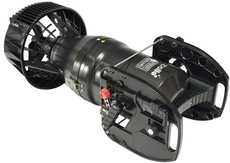 Dear Valued Customers,
Please be informed that the AVX will be discontinued after the current inventory runs out. This is due to ongoing MOQ, supply chain and pricing issues that have made this item unsustainable going forward.
This includes the accessory, Hard Case for AVX.
For customers seeking alternative options, please consider our AV-2E U/W vehicle, which is well established and suited for various applications ranging from recreational to commercial and defense diving.
Accessories to sustain the AVX operation, such as battery and battery charger will continue for sale.
Repairs will be supported for as long as repair parts are available.
We apologize for any inconvenience caused and wish to thank you for all past & future support.